Dumpster Pad Cleaning Services
Dumpster Pad Cleaning | Parking Lot Cleaning | Pressure Washing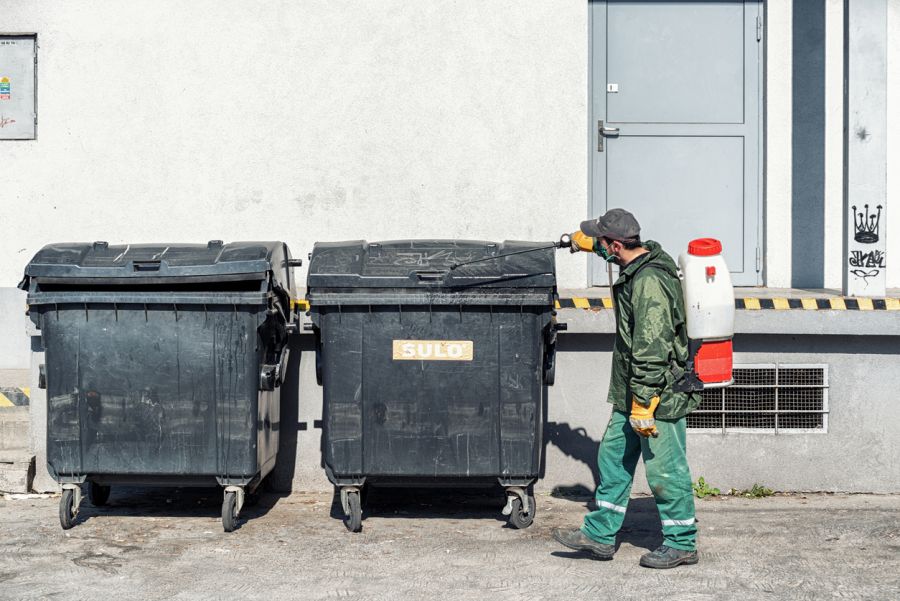 Are you tired of dealing with unsightly dumpster pads and grimy parking lots? Look no further than BCG Management, your trusted partner in professional dumpster pad cleaning and parking lot cleaning experts. We specialize in restoring the cleanliness and appeal of dumpster pads and parking lots, enhancing the overall aesthetics of your property. With our cutting-edge equipment and skilled team, we are committed to delivering top-notch results that exceed your expectations.
---
Call for a FREE Quote
---
Services Provide By BCG Management
BCG Management, we offer a comprehensive range of dumpster pad cleaning services and parking lot cleaning services tailored to meet your specific needs. Our primary focus areas include:
Dumpster Pad Cleaning Service: Our specialized dumpster pad cleaning service is designed to remove tough stains, grease buildup, and unsightly debris. We understand that a clean dumpster pad is essential for maintaining a hygienic and odor-free environment. Our thorough cleaning process eliminates contaminants, leaving your dumpster pad looking and smelling fresh.

Parking Lot Cleaning Service: First impressions matter, and your parking lot is often the first thing customers notice about your business. Our parking lot cleaning service removes oil stains, dirt, debris, and grime, transforming your parking area into a clean and inviting space. A well-maintained parking lot enhances curb appeal and reflects positively on your business.
Why Choose Our Services?
Expert Team: Our skilled technicians are trained to handle the unique cleaning challenges presented by dumpster pads and parking lots. With 7 years of experience, we know the most effective techniques to achieve exceptional results.

Advanced Equipment: We utilize state-of-the-art pressure washing equipment that combines strong pressure with precision nozzles to tackle even the most stubborn stains. Our equipment ensures thorough cleaning without causing damage to surfaces.

Customized Solutions: We understand that every property is different. Our team assesses the specific cleaning needs of your dumpster pad and parking lot, tailoring our services to provide solutions that work for you.

Convenient Scheduling: We value your time and strive to provide flexible scheduling options. Our team works efficiently to complete the cleaning job with minimal disruption to your business operations.
Rejuvenate your property with the expertise of BCG Management. Say goodbye to dirty dumpster pads and dingy parking lots. Our specialized pressure washing services will restore the cleanliness and attractiveness of your property, leaving a lasting positive impression on visitors.
Ready to transform your property? Contact BCG Management at (504) 608-4614 to schedule a consultation. Let us take care of the grime while you focus on what you do best – running a successful business.
---
Call for Fast FREE Quote
Dial Area Code first please.
---